A cocktail is a cocktail is a cocktail, say some. To which we say, "Nonsense!" There's a reason that people will go out of their way to enjoy their favorite cocktail at their favorite food and beverage establishment. Well, several reasons, actually… but we're here to talk about libations. So, cheers to that!
Anyone who tries to tell you that all margaritas are created equal has obviously had one too many shots of cheap tequila. The line between a Budweiser product masquerading as a margarita, or a mixer poured from a pre-packaged plastic bottle and garnished with a shriveled up lime, and a hand-crafted, tequila-based work of art made from the freshest and most innovative, hand-muddled ingredients is a space to rival the Grand Canyon; a line that we margarita enthusiasts here at Osorio's Latin Fusion simply cannot – will not – ever cross. You see, the secret to a GREAT margarita is…
Truth be told, it's not just one thing. It's everything. Every ingredient from the tequila itself to the garnish on the rim, and every thoughtful, hand-crafted step from start to finish. We use only the freshest ingredients in every margarita we make; the limes, the basil, the cucumbers, jalapenos, mangoes, ginger… We love playing with new ingredients to create fresh, new concoctions for our patrons to enjoy. Hand-muddled, shaken (not stirred) with our house-made lime mixture (not that syrupy stuff from a plastic bottle), garnished with a little bit of Osorio's style margarita love, and voila! You've got yourself more than just a great margarita – you've officially embarked upon a margarita experience.
Of course, it takes more than just awesome cocktails to win over Appleton's best restaurant clientele again and again. So we pair our creative cocktail selections with some of the Fox Valley's most innovative recipes in our signature Latin Fusion style, along with a warm, friendly and welcoming atmosphere, because nuestra casa es tu casa – our house is your house. Welcome. Now, let's shake up some margaritas, shall we?
And remember… this is our little secret, okay?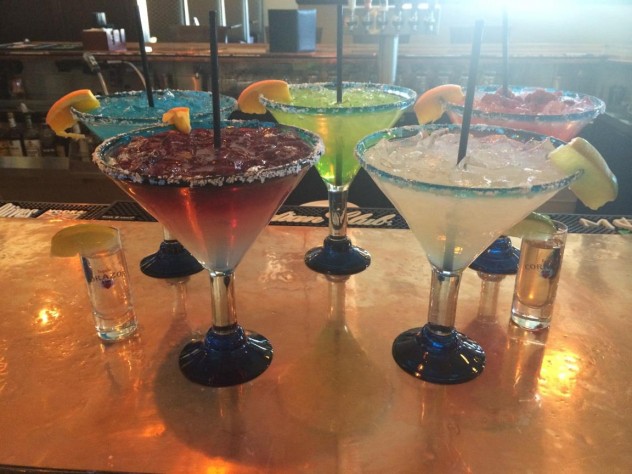 😉
¡Salud!